The store interior design is one of the most important aspects of owning a retail store. It is advisable for you to make a research about the popularity of your target audience and where are they located, as well as complete the products you are selling and decorate your store with special and unique theme.The design for your retail store play an important role before you make a plan and don't forget a few key guidelines when you set down to build your own business.
Jewelry
How to design your jewelry store will depend on several factors: whether their products are high-end or at different prices, with an average age of its customers, the brands we carry. For example, if the store sells body jewelry, you can use a palette of bright colors and modern furniture and accessories, but if you sell luxury designer watches, go for a design that is elegant, subtle, sophisticated, and not to the detriment of the jewelry you are selling.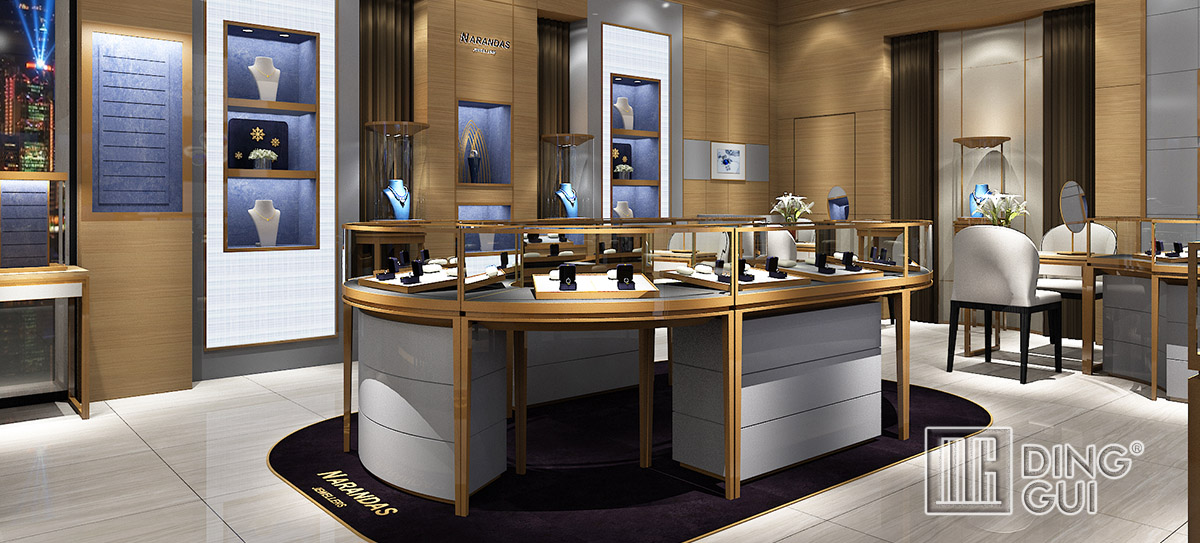 Clothing
The way the design of the clothing store depends on its customers. If you have a store that has clothes for men, women and children, maintain neutral decor and separate each section with decorative signage.
If you have a clothing store for men, you need to be a masculine color palette and accessories to go with subtle design elements. If you incorporate patterns into your decor, try stripes or geometric designs. Color Palettes for shops of men navy blue, light blue, white, silver, black, silver and white, beige, brown and cobalt blue, pale yellow, gray, black and white.
Women's clothing stores were trying to make customers feel welcome and pampered. Make sure you have a seating area in your store, preferably near the testers. The mirrors must be incorporated into the design of your store if your clothes are for women, and you should be sure you have enough lighting.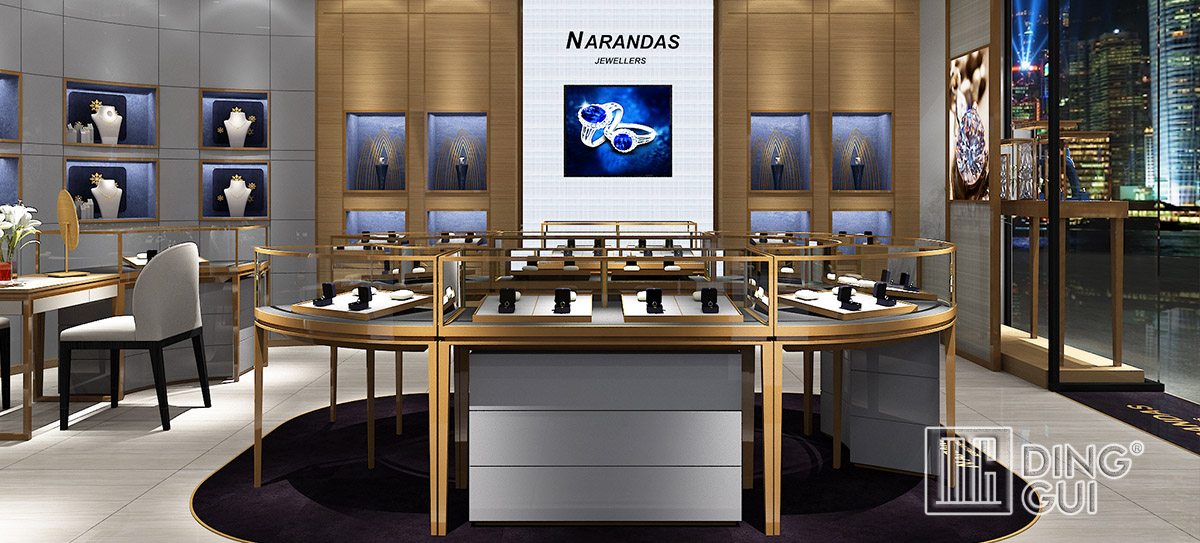 Bath  Body & Cosmetics
A bath and body, cosmetics and perfumes retail store design should be a relaxed and was organized by the smell or the type of product. For example, if you have a store that sells organic soap, aromas of fruit should be separated from different smell and a perfume shop, aromas base must be separated from the odor of musk.
Keep neutral decor store unless you have a specific audience, such as women or adolescents. Even if your products are aimed at women who do not want to turn off the store for men, men buy gifts for women often and not buy at their store in which it is comfortable there.
You can go to a spa type design, making your walls crisp white or light aqua and getting brushed aluminum shelves and accessories. Use wicker or rattan baskets to hold merchandise lost as soaps and candles, and organized a toilet area for guests with soft white towels so they can wash samples of their hands and arms.
Home Accessories
When designing an accessories store for home, your goal should be to show customers examples of how objects can come home. The way in which the products are installed on the inspiration for guests and give them something they can duplicate at home.
Make sure that the different types of items for the home and accessories for the home are separated, giving kitchen and living space objects their own area, bathroom accessories separate space, creating an area only parts bedrooms. Put at least one fixed piece of furniture in every area that you can decorate with the goods. For example, in the kitchen area, you can arrange an island, separate toilet to the bathroom section and have a bed dressed in the bedroom section. Change the decoration of these focus areas as different seasons and new merchandise arrives.