How to design the display window for the jewelry showcase?When designing the jewelry showcase window,we always take the dust-proof, heat-resistant, anti-rain, sun, wind, safety and other factors into account and adopt the appropriate measures accordingly.
The Grilles Jewelry Showcase Design: jewelry display cabinet window is not only an important form of advertising in the modern business activities. The jewelry showcase window display goods must sell the most popular commodity. Dusty jewelry showcase window grid, if the jewelry showcase window is filled with dusts will give customers a bad impression and make them ignore the commodity.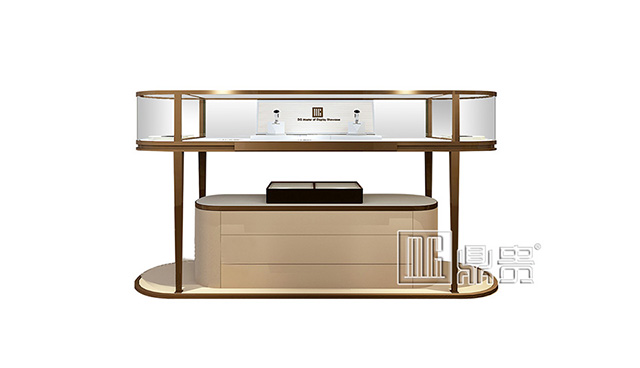 The midline of jewelry showcase windows had better equal to the horizon with the customer. The jewelry showcase production of the entire display cabinets display window of the goods at the customer's horizon. The exhibits should ensure the topic, whether it is the same or different types of items, should be displayed systematically divided by topic.People can clearly see the propaganda and the introduction of the goods, not cluttered the promotional content point of view.
The layout of the jewelry showcase window should less use the cargo,decoration or aluminum foil jewelry display cabinets, in addition to the attention of the window area, height and low density and the uniform harmony color.The quantities of commodities should not be too much or too little. The jewelry showcase should always clean the windows to keep clean. In the meanwhile,architectural design of jewelry store window display cabinet should be designed to adapted to the scale of the overall size of adaptation and storage. The rich operating characteristics and the product should be displayed in the most eye-catching way by the exquisite jewelry display cabinet.