Walk into any clothing shop, food market, or department store and you'll see row after row of various products for sale. Racks of clothing, shelves full of shoes, and shop counters stacked high with various items all display the vendor's wares for hopefully approving customer eyes. As it turns out, what's used to display retail products is often just as important to the sale as the products themselves. In fact, there's an entire industry devoted to the design and manufacturing of shop fittings.
Mannequins, for example, present various items of clothing in a way intended to cause the customer to imagine what he or she would look like in the same clothes. For that reason display mannequins are designed to look as natural and physically appealing as possible without detracting from the clothing. To fully understand this, consider that there are multiple types of mannequins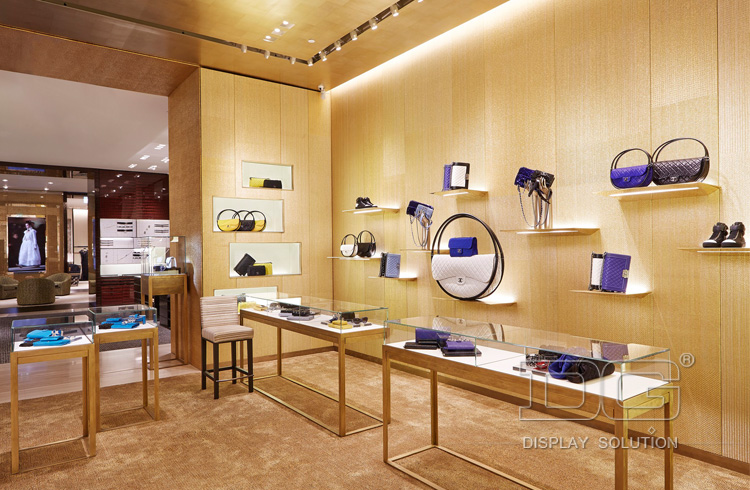 There are medical mannequins used to practice CPR and other medical procedures; scientific mannequins used as test subjects in things like car crash tests; even designer mannequins used by clothing designers, tailors, and seamstresses. Each of these has a specific function and is built accordingly. For the display mannequin, special attention is given to proportional detail and visual appeal.
Another example is the shop counter space. Utility is a must for these counters, but so is visual attractiveness. With an emphasis on ergonomics, new counter spaces are being designed for more than just stacking items on. They often come with built-in glass display cabinets and adjustable, lighted shelving arrangements. The idea behind the design is to enhance the visual experience as the customer browses the selection of items. Shop counters have indeed become part of the sales plan.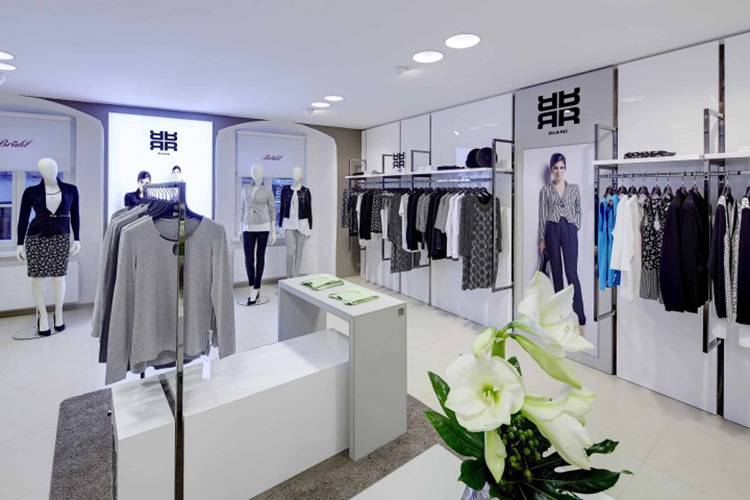 On the less aesthetic side of things are garment rails and racks. In most cases these pieces are strictly functional due to the fact that when filled, they are virtually unseen. Where special designs to come in, they are employed to display the clothing in a specific manner, such as a circular rack, which allows a lot of product in a compact and easy to browse space.
Garment rails are mounted on end and side walls in recessed areas with good lighting. At times you'll see rails arranged in parallel rows on the shop floor, though this "warehouse" look doesn't work in small specialty shops as it does in department stores.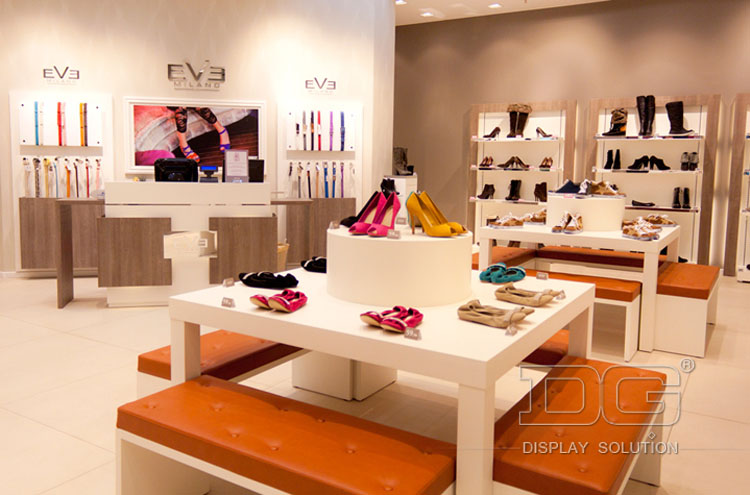 When it comes to the supermarket and other food retailers, modern marketing has taken shop fittings to a new level. Market designers plan the layout of new stores with the objective of moving customers through the space in a specific pattern. Studies have shown increases in sales when good floor plans are used. For such floor plans to be successful, shop fittings must be designed to display products attractively, yet still be conducive to the desired traffic flow.
We've come a long way in retail from the simple tables and shelves of old. Modern shop fitting manufacturers have made great strides in coming up with some of the greatest designs for both function and aesthetics. Next time you visit a local shop, take a minute or two to really look around and notice the fittings. You just may be surprised at what you find underneath the products on display.