Only a few years ago, a shop could be simple. It had shelves and your products were put on them. It really was as simple as that. However, the experience that customers and buyers now demand has meant that the quality of retail interior design has to drastically increase over the years.
Whether you own a bar, a shop or an office, you will have noticed the growing importance that your retail shop interior design has. The impact on your business can be noticeable and it is estimated that some businesses can see a 100% increase in business or more simply by changing the way that their retail space is designed and presented. Because of the rewards, interior design has grown quickly.
There are a variety of ways of renovating or improving your retail space. Some people opt to carry out the work themselves if they are used to a bit of DIY. Other people opt to hire workmen in various trades and then project manage the whole thing themselves. An increasing number of people take the route of using an interior retail design company. This, although sometimes costing slightly more, is often by far the easiest way of carrying out this sort of work. It can help provide a more informed decision.
These kinds of companies will often take you from start to finish for the entire project. They will embrace any ideas that you have and then put forward their own ideas and advice. Together you can combine your ideas into solid plans. This will allow you to visualise the space and make amendments and changes as you see fit. The design company can then complete everything with minimal input from yourself.These sorts of companies often employ all of their own labourers meaning that everything can be coordinated and completed a lot faster than independently recruiting temporary fitters from various different areas yourself.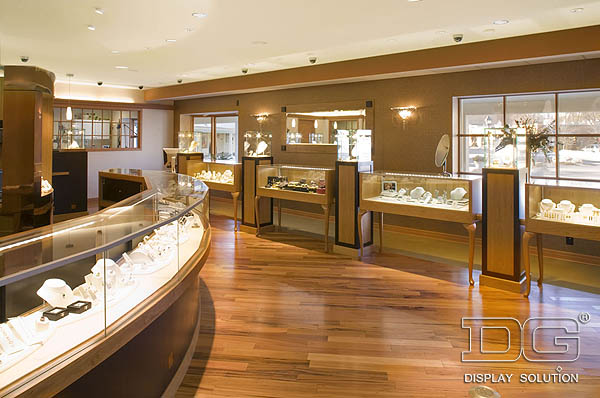 Retail interior design companies will often have completed many, many other similar projects. This means that they can often show you real examples of work so that you can get new ideas and visualise your own property in ways that you may never have previously considered.
There are lots of different types of refitting strategies. Some solutions are completely bespoke, using tailor-made furniture and fittings. Other solutions use premade furniture and fittings and make sure that they all fit in to the plans correctly. There is also modular fitting which will allow for simple units to easily and quickly be installed. They look good, are often highly functional yet can reduce costs and time drastically.
Your retail space is so important that you should give it serious thought and consideration. Always spend plenty of time weighing up different companies, different designs and different costs. Then, when you finally decide on a route to go, do so with conviction and see it through to the end for the very best results.